Natural Skin Care
Welcome! We are sure you will be delighted with our beautiful Range of natural skin care using pure and organic ingredients. We've opted for no complicated ingredients or nasty chemicals and preservatives, and of course are Cruelty Free, Palm Free and Vegan. To protect the integrity of your product we suggest you keep your Facial creams in the fridge, if you are not going to use them straight away.
NEW PRODUCT!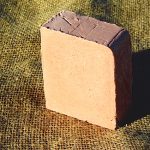 ROSE CLAY FACIAL CLEANSING BAR  $8   Ingredients
A superior gentle large Bar of Soap for those who love that super clean feeling of an all natural facial soap bar. This recipe uses Organic Oatmilk and Oatmeal, Organic Coconut oils and many other conditioning ingredients together with Rose Clay and essential oils.
NEW PRODUCT!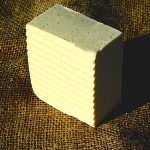 FACIAL CLEAN & SHAVE BAR  $8   Ingredients
Work into a rich lather for use with or without a shaving brush. Contains beautiful organic ingredients, Bentonite Clay and essential oils for that extra slip and kindness to the skin. Rinse off well, and finish with our After Shave Serum. Great for Men & Women, for shaving or just a great face clean!
NEW PRODUCT!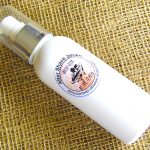 AFTER SHAVE SERUM  $15  Ingredients
A beautiful light moisturising Serum balm, for After Shave care; soothing and healing, it contains organic ingredients and essential oils. The perfect accompaniement to our Clean & Shave Bar, above.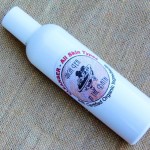 ALL SKIN TYPE CLEANSER: $18  Ingredients   FABULOUS NATURAL ORGANIC FORMULA – Absolutely NO PALM
 A beautiful natural no-soap cleanser using certified Organic Coconut oil, Olive and Ricebran with essential oils of Lavender and Grapefruit and certified Organic Vanilla Bean. 250ml bottle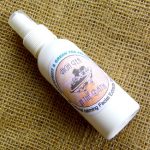 GRAPEFRUIT & GREEN TEA FACIAL TONIC  $15 Ingredients
SORRY OUT OF STOCK
Perfectly pH balanced for all skin types, use as a Tonic or Serum boost under moisturiser or spray to keep the skin cool and hydrated, summer and winter. Contains no water, only organic oils, essential oils and hydrosols.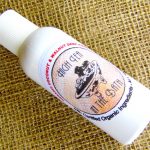 ORGANIC COCONUT & WALNUT DEEP PORE SCRUB   $15 Ingredients
Try our gorgeous deep cleansing exfoliating Coconut & Walnut scrub. Use once to twice a week to clean out ingrained makeup, grime, oils and dead skin cells, and see and feel the difference in your skin. Follow with one of our all natural organic ingredient day or night creams.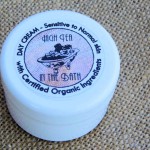 DAY CREAM – Sensitive/Normal & Dry Skin  $18  Ingredients  
The perfect moisturising skin protection to wear after cleansing, either under makeup or without it. Contains our certified Organic Coconut oil alongside Organic Shea butter, Organic Castor oil, Honey Myrtle, Candellila wax with Sweet Orange oil, Olive & Ricebran oils, Palm-free emulsifier and glycerin, Cananga oil & Rose Ether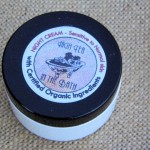 NIGHT CREAM – Sensitive/Normal & Dry Skins $20  Ingredients    
The perfect night time companion to lock in moisture while you sleep. Use after cleansing the skin with our All Skin Type facial cleanser for best results. Contains certified Organic Coconut oil, Olive, Ricebran and Eco Soy (non GMO) with certified Organic unrefined Cocoa butter and essential oils of certified Organic Vanilla Bean, Orange EO, Petitgrain EO, Frankincense EO, Grapefruit EO, Lavender EO  50ml pot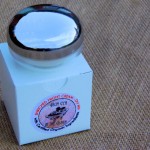 ENRICHED NIGHT CREAM – Dry Skin Booster  $18  Ingredients 
SORRY OUT OF STOCK
A beautiful rich anti-aging night cream for really dry skin. Can be used twice a week as a super booster. This cream contains no water, so if you find it too rich, apply a little to the face, wet hands and emulsify into the skin. (Don't wet fingers first as this can introduce water bacteria into the product). The small amount of water will help to carry the cream into the skin without feeling too oily. Included in the beautiful oils here are certified Organic Coconut, Olive, Ricebran, Passionfruit, Hempseed, Grapeseed, Soy, Apricot, Rosemary, certified organic Vanilla Bean, Sweet Orange, Frankincense, Cananga, Vanilla absolute. 30ml pot
BACK IN STOCK  – Our beautiful natural Clay Masks – Check them out!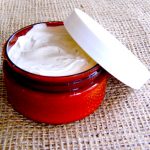 NORMAL – DRY SKIN MASK  $15  100 ml pot
All the beautiful oils, butters and essential oils you could ask for in a rich bed of Australian White Clay to calm and heal, revitalise and moisturise your skin. Use once weekly, or the day before that special event. Always cleanse thoroughly first, using our All type Skin Cleanse above, that is Palm Free and Cruelty free.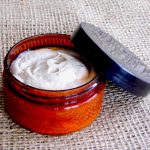 OILY SKIN MASK $15  100 ml pot
Perfect for the Oily or combination skin type, this thick Mask contains Australian Bentonite Clay with all the antiseptic, antibiotic and anti fungal natural essential oils, to help clean out the pores, calm down the redness and help the skin towards the pH balance needed. Use twice weekly,to help control excess oils.  Always cleanse thoroughly first, using our All type Skin Cleanse above that is Palm Free and Cruelty free. Wash off well after 10-20 minutes and apply our light balancing Day or Night moisturiser or try our Grapefruit & Green Tea Facial Tonic, above.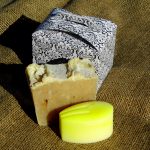 Hair Care
A brand new collection of Hair Care products, using pure, natural and organic ingredients
Shampoos and conditioners, Bar shampoos and Solid Conditioners, hair Pomade, and split-end shines. You will love them!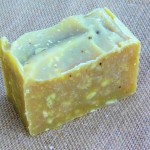 QUINOA MILK HAIR SHAMPOO BAR  $8  Ingredients
An exciting new concept in Hair Care, this beautiful shampoo bar is based on the amazing properties of Quinoa (Keen-wha), and contains oils of certified Organic Coconut, Hempseed oil, Grapeseed Oil, Olive and Ricebran oils, Castor Oil, Flax seed oil, unrefined certified Organic Shea butter, certified Organic Quinoa Milk and certified Organic Quinoa protein fibres, certified Organic Vanilla beans, Milk Thistle Powder, Dandelion Root, Sweet Orange essential oil and Tea-tree essential oil. Follow up with our beautiful natural Hair Conditioner for added shine and bounce.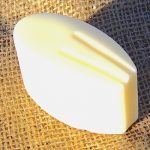 New Image Coming –
Now a Square Block with beautiful new ingredients
ORGANIC SOLID HAIR CONDITIONING BAR  $8  Ingredients  
A beautiful rich, long-lasting solid Hair Conditioning Bar containing Organic Butters & Oils. Shampoo as normal and run the solid Hair Conditioning Bar along the hair length, leave 2 minutes and comb through, gently wash out and enjoy your beautiful shiny locks naturally.
NEW PRODUCT!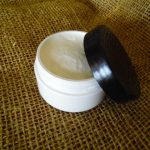 100ml
ORGANIC COCONUT HAIR POMADE – Grapefruit & Lime  $15
A beautiful creamy Hair Pomade that gives the perfect amount of light hold and shine, using all organic and natural ingredients and the fresh crisp fragrance of Grapefruit & Lime with hints of Lemongrass & Peppermint essential oils. Great for short hair or where a little hold is needed. Can be used for a Man Beard!