Australian Native Bush & Wildflower Soaps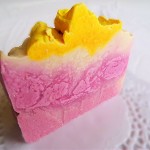 Wild Dog Rose $7.00   Ingredients   
The most abundant of our native wild roses; a scrambling shrub found in hedgerows, woodland edges, sand dunes and grasslands. An important shrub in the wild, providing shelter for wildlife. The bright red rose hips are valuable for medicines, fragrance, crafts and alcohol. This beautiful soap smells of the Tuberose, soft and velvety.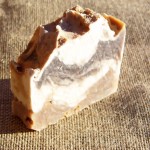 Australian Sandalwood $7.00  Ingredients   
Beautifully fragranced with Sandalwood, we have incorporated 3 shades of natural Sandalwood powder and Sandalwood essential oil to cleanse and soften the skin naturally. A deep masculine scent to this one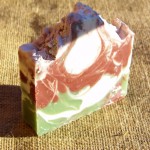 Native Tea-tree $7.00  Ingredients   
Softly swirling layers of natural clays with pure Australian Tea-tree, not only refreshing but anti-micorbial as well, and perfect for shaving!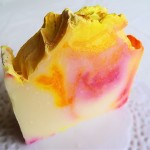 Wild Jasmine  $7.00 Ingredients  
Funnel shaped white to pink flowers, this soap is reminiscent of true wild Jasmine blossom and will delight your senses. It is a native of NSW and Queensland a genus containing around 200 species. It is valued for its exquisite fragrance and flavour