WHERE ARE WE?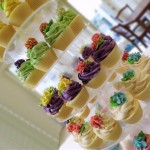 2018
LAKE MUNMORAH – Central Coast NSW
Lake Munmorah Shopping Centre, Kemira Rd, Lake Munmorah NSW 2259Monday
Monday 19th March to Sunday 25th March
Monday 18th June to Sunday 24th June
Monday 17th September to Sunday 23rd September
Monday 12th November to Sunday 18th November
GUNGAHLIN MARKETPLACE – Canberra ACT
Gungahlin Marketplace, 30/33 Hibberson St, Gungahlin, Canberra  ACT 2912 (Top of the Escalators)
Monday 30th April – Sunday 13th May (Mother's Day) – Special beautiful Unique Gifts
Monday 27th August – Sunday September 2nd (Father's Day) – Great Special Father's Day Gifts
Monday 15th October – Sunday Sunday 28th October
Monday 26th November – Sunday Sunday 23rd December
Always New, Fresh Exciting Items and Ideas for Gifts. Great Prices, Beautiful Gift Packs. Check out our Website
Watch our Facebook page for our Specials and New Products.