A Range of Fun and practical bath-time products.
Although we DO make bath bombs and fizzies, we don't post out the bathbombs due to the fragility of their nature. So come and visit us if you would like to see our lovely range of Bath bombs and Bathbomb Cupcakes.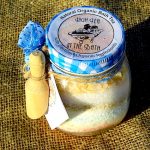 Organic Bath Tea  $15
Layer upon layer of delicious nutrient-rich bath ingredients, from Organic Coconut milks and chips to all natural salts and soothing healing ingredients. Smells divinely of Coconut Cream and Orange. A little wooden scoop for you to spoon into the bath, lie back and relax while moisturising your body at the same time. Follow up your after-bath care with one of our delicious Creamed Body Butters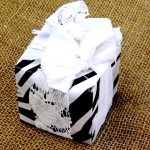 Luxury Bath Truffles  $15
Pure bath Luxury! A gorgeous set of 12 little bath truffle melts in a variety of cute shapes for super moisturising and nourishing the skin while you're in the bath. The fragrance is that of rich cocoa butter and chocolate with sweet orange and coconut  undertones. Take care when getting in and out of the bath as the beautiful organic butters and oils may make it a little slippery.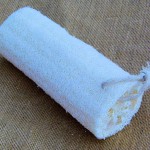 Loofah Scrubbie  $7
All natural pure vegetable scrubby, long-lasting and seriously exfoliating for a smooth and polished feel to your skin. Follow up with one of our delicious Creamed Body Butters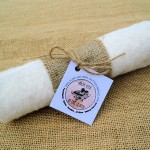 Pure  Cotton Washcloth    $4  Out of stock while we source new and stronger cloth
Pure soft natural cotton washcloth, especially suitable for sensitive skins and babies. Rinse and dry gently between uses for longer lasting wear. Can be machine washed gently on warm or cold cycle, but not hot or the cotton will shrink faster.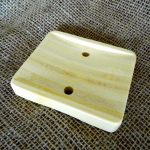 Natural Bamboo Soap Dish  $7
All wood, natural bamboo soap dish contains two holes for draining your soap. Fits High Tea in the Bath bars of soap perfectly to give your soap longer lasting hardness and lather by allowing to dry and drain between uses.